Malawi has passed an important milestone in June 2014: Over half a million patients are now alive on ART!
This is equivalent to 50% of the total HIV positive population and it means that close to 1 out of 20 Malawian adults is now living on ART. This achievement seemed purely aspirational only a few years ago.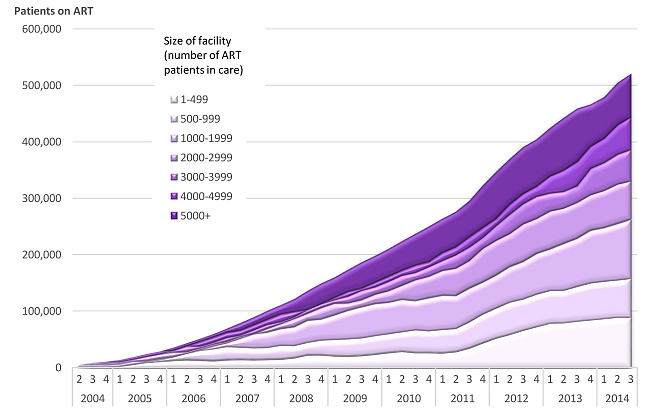 Each quarter since 2005, the Department of HIV and AIDS has published an HIV Program Reports with many service statistics and program updates.
Here are some of the highlights from the latest Integrated HIV Program Report for July - September 2014:
Over 550,000 people were tested for HIV and received their results this quarter
89% women at ANC had their HIV status ascertained
85% of all HIV positive pregnant women in the population were on ART
The ART program scale-up has continued 'right on track' with 521,319 patients alive on ART by end September 2014