A functional supply chain is a critical ingredient to the success of the National HIV Program. The HIV Program has a dedicated logistics team that supports all the key supply chain functions including but not limited to; Quantification, Procurement Planning, Warehousing, Distribution and Commodity tracking.The MOH/HTSS Pharmaceuticals together with HIV program to co-ordinate key PSM functions such as the quantification, procurement planning and monitoring for HIV among other commodities. Other PSM functions such as Procurement, central level warehousing and national distribution are currently being outsourced to third party procurement agents.
Quantification and Procurement Planning
The HIV Supply chain section supports this critical function using data generated from the Quarterly Integrated ART/PMTCT supervision. Physical counts are conducted at all 711 ART sites coupled with service statistics from the ART cohort analysis, HTC, STI and EID sections. This data forms the cornerstone of the quantification and procurement planning of the National HIV Program.The Technical Working Groups for ART/PMTCT and Drug & Medical Supplies create a forum .
Procurement of HIV Commodities
Procurement is currently through the Global Fund, Pooled Procurement Mechanism (PPM) with two procurement agents: Partnership for Supply Chain Management (PFSCM for Antiretroviral medicines and Rapid Diagnostic Test Kits); and IDA Foundation for the OI/STI and laboratory commodities. Other partners provide funding and procurement support of essential medicines and related.
Warehousing and Distribution Mechanisms
Central warehousing and distribution have recently been contracted out to a commercial company (Bollore Africa Logistics) collaborating with Central Medical Stores Trust (CMST) to delivering a cost-effective supply chain management intervention aimed at absorbing the storage constraints anticipated at health facility level. The storage volume at central level has almost doubled from 2,000 to 3,900 cubic meters of warehousing space as a result of acquisition of another warehouse.Bollore Africa Logistics and CMST have established a dedicated well-managed central warehouse for all HIV and malaria commodities that manages warehousing and distribution directly to over 711 sites on a bimonthly schedule ( 6 distribution rounds in a year).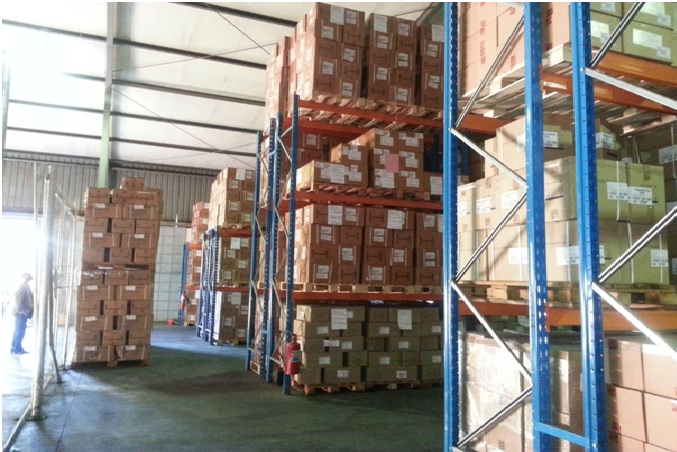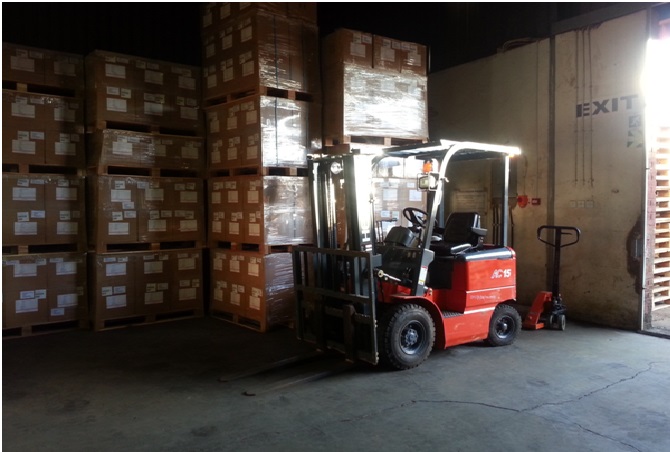 Distribution Planning and Stock Status Reporting for HIV commodities
MoH has a dedicated logistics team within the Department of HIV/AIDS that support the supply chain to ensure uninterrupted availability of HIV commodities at all ART sites.
Stock Management Data are verified each quarter at all 711 ART sites through the integrated HIV Program supervision exercise. For distribution to the health facilities, a stock report data driven allocation mechanism is used with data from the quarterly supervision on number of clients on each regimen, stocks at hand at every facility, consumption data as a basis for the distribution list.
The department sends out a provisional distribution list to the Zones, DHO's, district ART/PMTCT coordinators and all the health facilities for verification before the final list is submitted to third party distribution agent for execution. Please send an email to This email address is being protected from spambots. You need JavaScript enabled to view it. if you would like to be added to the distribution list for this section.
Toll-free supply hotline for Commodity Tracking
In November 2012, the supply chain introduced a toll free supply chain hotline as one of the innovations aimed at managing relocations between sites each quarter, central coordination and authorization of all commodity transactions and reallocations. This intervention has enabled the program avert numerous stock outs and maintain a virtual inventory monitoring system for all 700 ART sites at the central level.
For more information about the toll free line
or please send an email to This email address is being protected from spambots. You need JavaScript enabled to view it.