Malawi HIV Fellowship Program
The Department of HIV and AIDS has hosted a popular and highly successful Public Health Fellowship Program since 2009. The Program contributes to the building of the next generation of public health leadership in Malawi.
Twelve Malawian fellows have thus far had the opportunity to join the department for a 2-4 year period of practical learning. All graduating fellows have assumed senior technical and management positions in Malawi. The Program is supported technically by the International Training and Education Center for Health (I-TECH) and is funded by the Centers for Disease Control and Prevention (CDC) and the President's Emergency Plan for AIDS Relief (PEPFAR).
Fellowship positions have thus far been offered in the following programmatic areas:
Care and Treatment
Monitoring and Evaluation
Information Technology / Health Informatics
Logistics and Supply Chain Management
Global Fund Coordination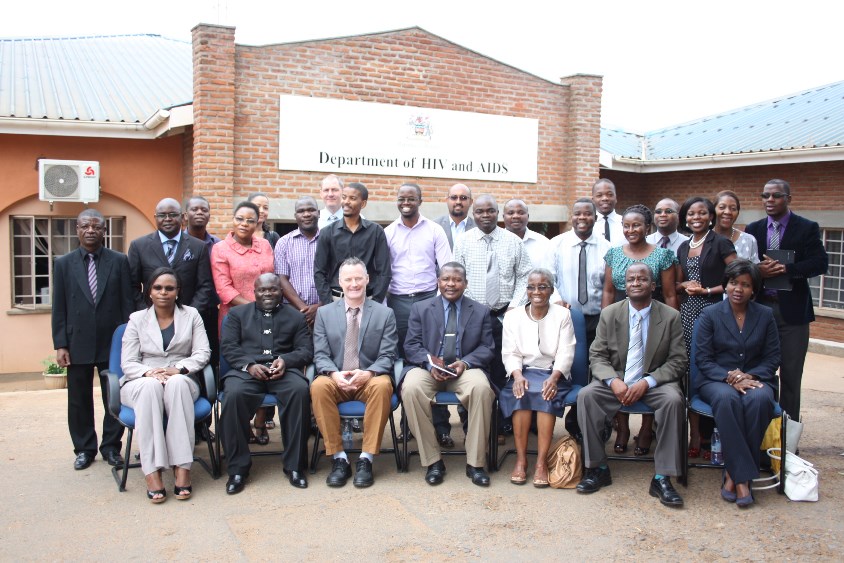 2014 Public Health Fellowship Graduation Group Photo
The program consists primarily of on-the-job training. Learning occurs through dedicated mentoring by Technical Assistants and senior level Ministry of Health staff, weekly planning meetings, and stretch assignments at the attachment sites. A formalized training component has been introduced in 2014 based on the findings and recommendations of an internal program evaluation. Fellow complete short courses on leadership and management and data for decision making, participate in tailored learning opportunities, and, in specific instances, pursue operations research.